French national reference center for rare eye diseases (OPHTARA)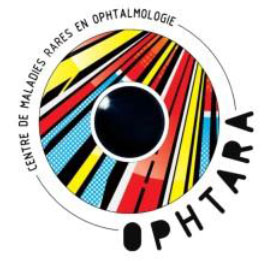 The reference center for rare eye diseases (OPHTARA) was initially labeled in 2006 as part of the rare diseases plan 2006-2011.
The main missions of the center are to allow a precise diagnosis by the doctors who are experts in these pathologies, to define the methods of care for patients and their families, to develop research programs on diseases having an ocular repercussion, to inform the patients and families, to define and disseminate care protocols, in conjunction with the Haute Autorité de Santé (HAS) and the Union Nationale des Caisses d'Assurance Maladie (UNCAM); and be interlocutors for patient associations.
This reference center is affiliated with the SENSGENE rare diseases healthcare network and the EYE European reference network (ERN).
The OPHTARA reference center, winner of the SENSGENE 2021 call for projects, has just published an information guide on the low vision reeducation and rehabilitation for visually impaired people aged 0 to 25.
This guide provides all the essential information needed to obtain quality care for visually impaired people with low vision.
Its objective is to better inform and accompany family members and patients with visual impairment in their medical, paramedical and administrative procedures, to give them every opportunity to have a better life with their disability. These advices can be useful in the daily life of visually impaired people and help limit the aggravation of the disease.
This guide was produced with the participation of patient associations, including Géniris, Genespoir, Retina France and Inflam'œil.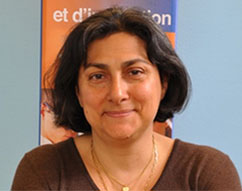 Pr Dominique Bremond-Gignac
MD, PhD
Necker-Enfants malades university hospital
> Ophthalmology department
149 rue de Sèvres
75743 PARIS Cedex 15


In Necker, the OPHTARA reference center in brief …
0
patients followed at least once a year*
0
fully hospitalized patients*
0
authorized therapeutic education programs*
0
teleconsultation procedures*
0
current research projects*