French national reference center for rare ENT malformations (MALO)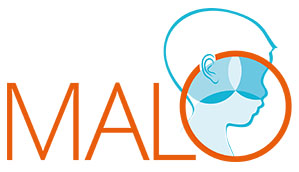 The reference center takes care of all medical, surgical and rehabilitative aspects related to rare ENT malformations.
The Necker Enfants-Malades university hospital houses many other rare diseases reference centers. Collaboration between these different structures ensures optimal care for children and promotes the development of new innovative therapeutic strategies.
Patients / families
To make an appointment :
Phone. +33 (0) 1 44 49 46 97
Professionals
You wish to submit a request for a medical opinion
> Online form
Necker-Enfants malades university hospital
> Department of otolaryngology and cervico-facial surgery (ENT)
149 rue de Sèvres
75743 PARIS Cedex 15


In Necker, the MALO reference center in brief  …
0
patients followed at least once a year*
0
patients in full hospitalization*
0
authorized therapeutic education program*
0
patients trained in therapeutic education*