French national reference center for genetic deafness (RCGD)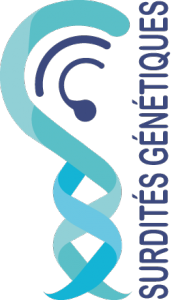 Deafness is the most frequent form of sensorial defect; it is reported to impair 1 children over 1000 at birth; 1 over 700 before adult age and an important percentage of the adult population. Although deafness is not rare, it gathers an important set of genetic rare diseases. It is estimated that 80% of infant hearing loss have genetic origins. Concerning hearing loss in adult population, the genetic part is yet to be determined but will for sure be important. To date, more than 100 genetic forms of isolated hearing loss are clearly identified and more than 500 syndromes (including deafness) have been described.
On the occasion of its next annual conference, which will take place on 9 and 10 November 2022, ACFOS will address the theme of « Deafness and associated disorders: from diagnosis to support ». In this context, we wish to question professionals in contact with deaf children with associated disorders on their practices, their difficulties and their expectations.
Thank you in advance for taking a few minutes to complete the following questionnaire.
The results of the survey will be presented at the November conference.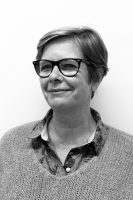 Dr Sandrine Marlin
MD, PhD
Phone + 33 (0) 1 44 49 57 44

> Send a mail
When making an appointment, please mention Dr. Marlin's name and specify if it is :
– a first appointment
– or a follow-up appointment
Necker-Enfants malades university hospital
> Clinical genetics department
149 rue de Sèvres
75743 PARIS Cedex 15


In Necker, the reference center for genetic deafness in brief  …
0
patients followed at least once a year*
0
fully hospitalized patients*
0
patients trained in therapeutic education*
0
teleconsultation procedures*
0
ongoing reasearch projects*